---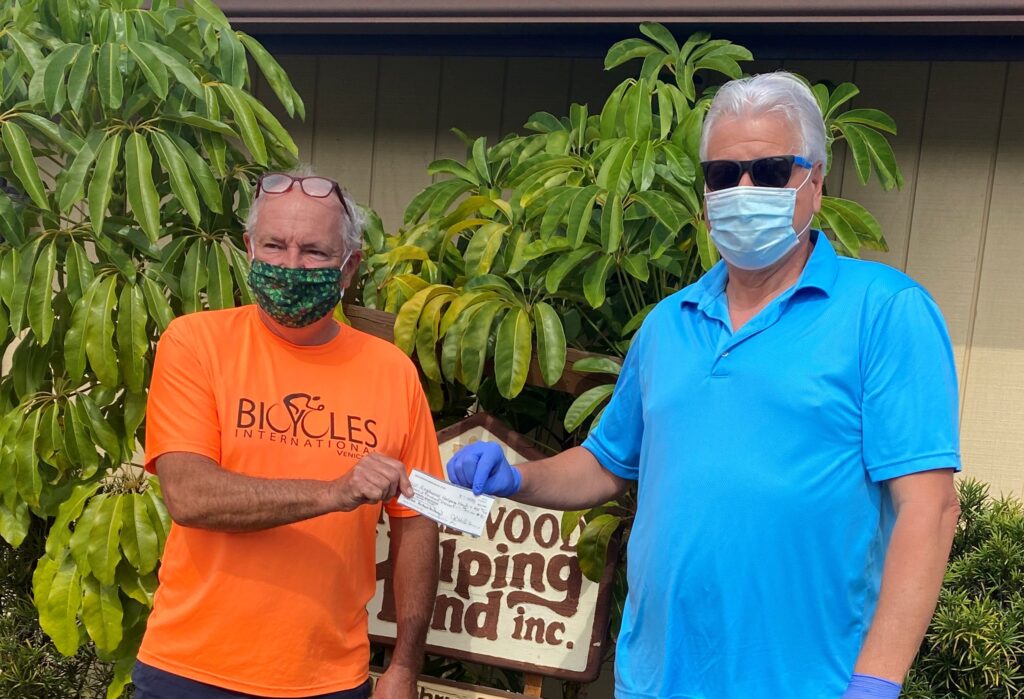 A Helping Hand
May 14, 2020
Helping Hand Board President, Mark Rennie was given a donation of $500.00 from David Jones, President of the Englewood Democratic Club. The Englewood Democratic supports all the generous, and good works of Helping Hands and other community building organizations. To donate to Helping Hand call (941) 474-5864 for more information. Email: [email protected]
---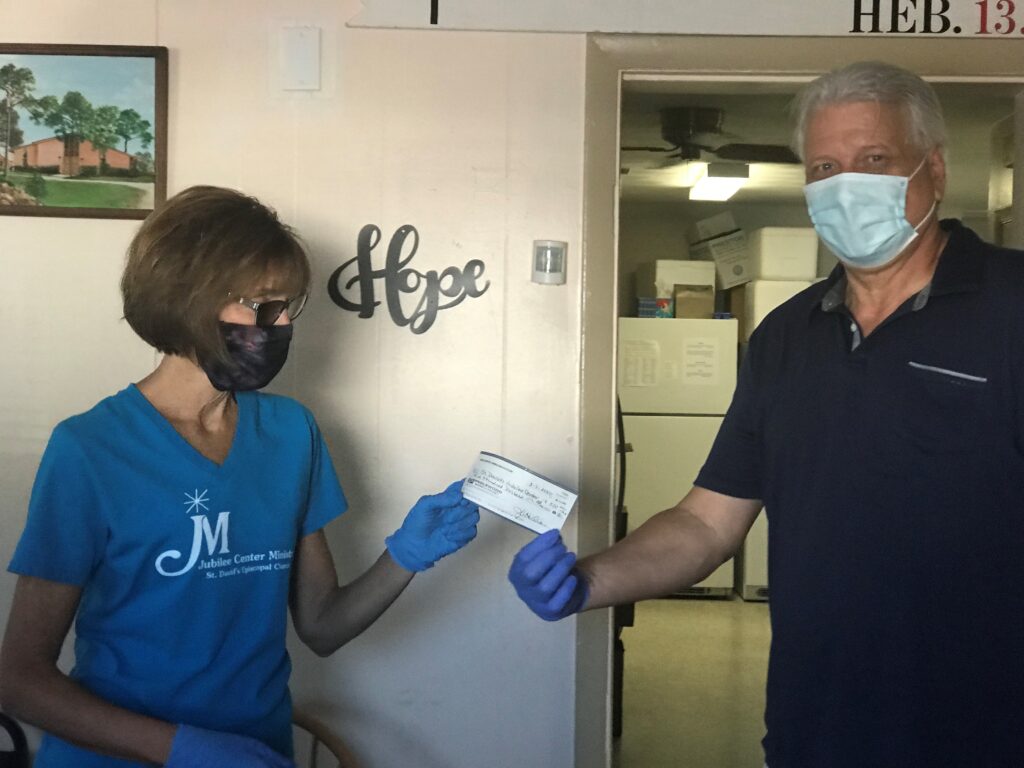 Community Outreach Contribution to St. David's Jubilee Center
May 12, 2020
As one of its community outreach contributions, the Englewood Democratic Club made a donation of $500 to St. David's Jubilee Center of Englewood. The Englewood Democratic Club president, David Jones, presented the check to Ruth Hill, Administrator of St. David's Jubilee Center. The donation will help provide valuable assistance to Englewood area families, seniors, homeless and others who are on limited incomes. The Center is busy with amazing, dedicated volunteers who are helping load boxes of food and other supplies which have been generously donated for these pantry patrons. Thank you, St. David's Jubilee Center of Englewood for making a real difference in the community and improving the quality of life for many.
---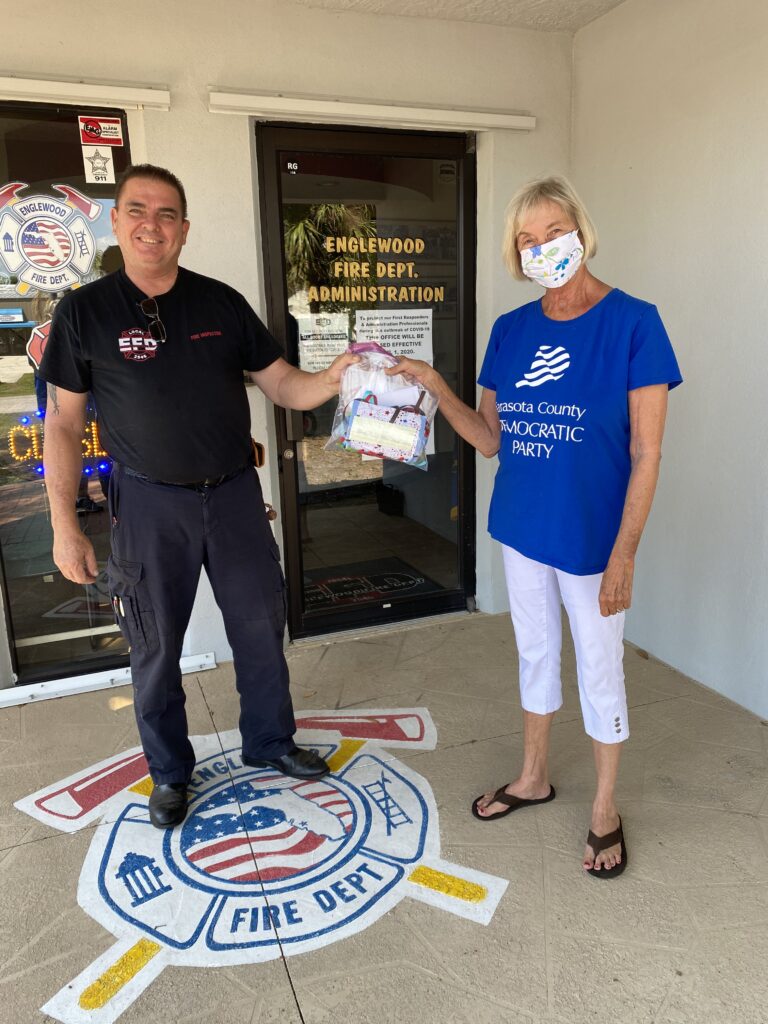 Update on Mask-Making Project
April 8, 2020
On Tuesday Christine Kenealy delivered the first batch (more to come) of 30 face masks sewn by Englewood Democratic volunteers to the Englewood Fire Department. In addition, they delivered fifteen masks to a local assisted living facility. The group of Democratic mask-makers is careful to point out that these hand-made masks are not "medical quality," and they come with an explanation about their limitations and how to use them.
---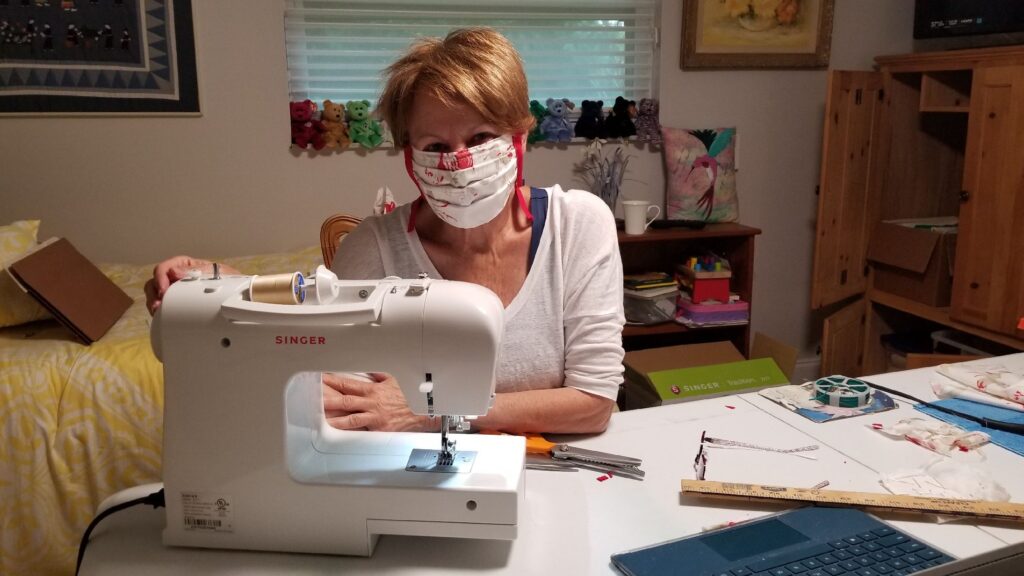 EDC Members Sewing Masks for Local Organizations
April 1, 2020
When the Englewood Democratic Club heard about nursing homes, hospices and hospitals asking for any kind of protective gear they decided recruit members of other clubs and do the work. Several people have joined in the mask-making, doing the washing, ironing, deliveries, research into needy organizations and care providers needing masks. The club is purchasing materials including 100% cotton fabric along with bias tape and grosgrain ribbon for straps. They already delivered a batch to the Englewood Area Fire Control District.
---